Creativiteit kent geen tijd
In coronatijd merken we dat velen thuis bezig zijn met mooie macramé-projecten. Er is dan ook veel vraag naar diverse kleuren en mogelijkheden. zoals het maken van wandkleden, vliegengordijnen, kussens, plantenhangers voor in je loungehoek buiten, etc.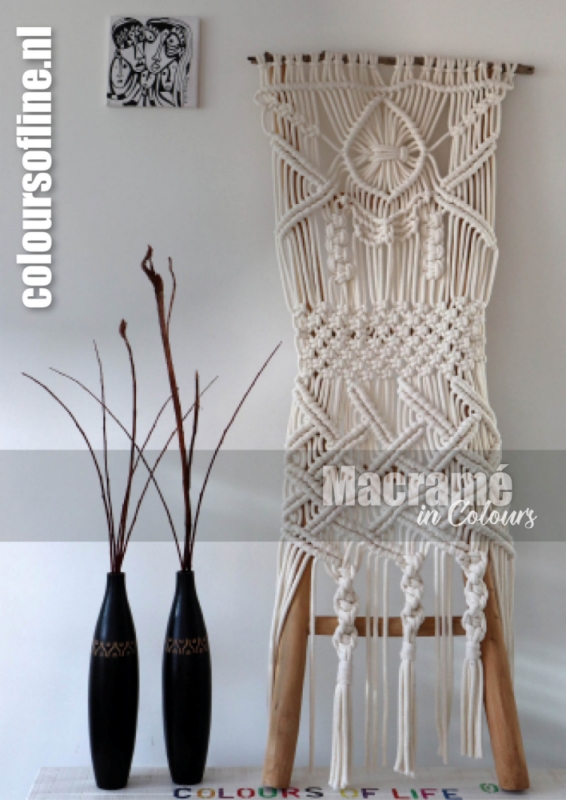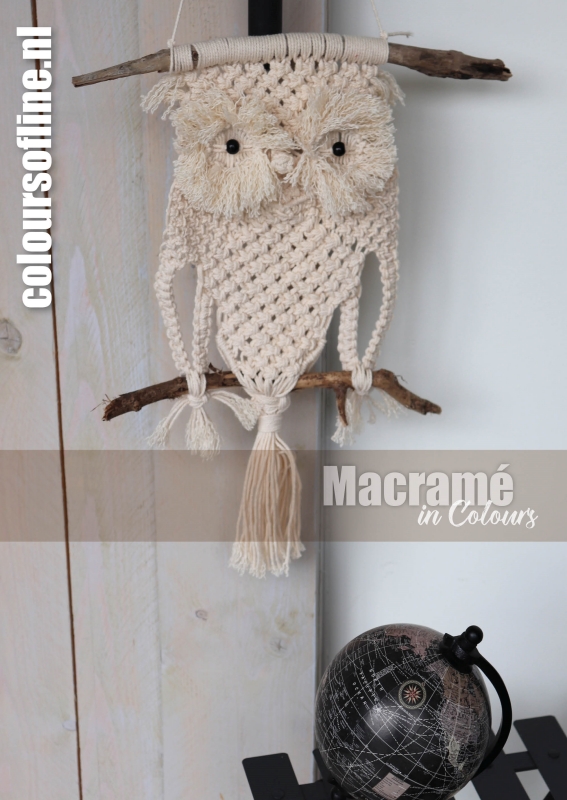 Colours of Life biedt verschillende mogelijkheden online lessen en workshops aan.
Met de mooiste patronen en leukste ontwerpen komt elk interieur er gezellig uit te zien! Wij bieden alle benodigde materialen aan. Er is draad in allerlei variaties; los getwijnde draden om veertjes en kwasten te maken, stoer met double of triple twist, of gebreide en gepunnikte draden, zoals de premium en jumbo.
We plaatsen regelmatig leuke en interessante nieuws op Social Media. Ook plannen we om filmpjes voor de diverse knoopsteken op ons YouTube kanaal zetten.
Om op de hoogte te blijven van alle nieuws, volg ons op social media:
Bobbiny natural macramé
De Bobbiny natural macramé draden zijn heel erg in. We hebben deze nu in diverse variaties op voorraad, maar ook die draden van Durable, Cottoncord en van Heartsxxl zijn te verkrijgen. Er zijn soms vertragingen met leveringen bij de groothandel, doordat we een naloop van de coronatijd ook terug zien bij de fabrikant. Wij doen echter ons best om onze producten zo snel mogelijk te leveren!
Heb je vragen? Kom je ergens niet uit?
Mail of bel ons gerust dan helpen we je graag verder!